Wellington Gym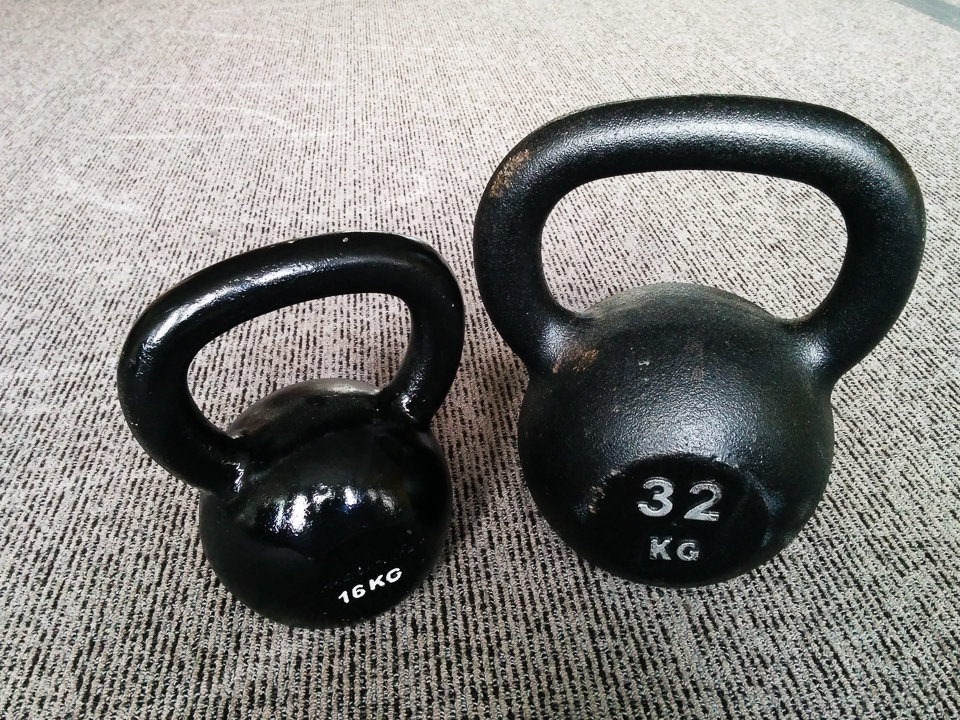 Today's article is not about any of our adventures into the wild nature or sunny surf trip to the coast but about place right here in Wellington. The place where we train our muscles to be able to paddle in the stormy waves and resist to Wellington's mighty gales.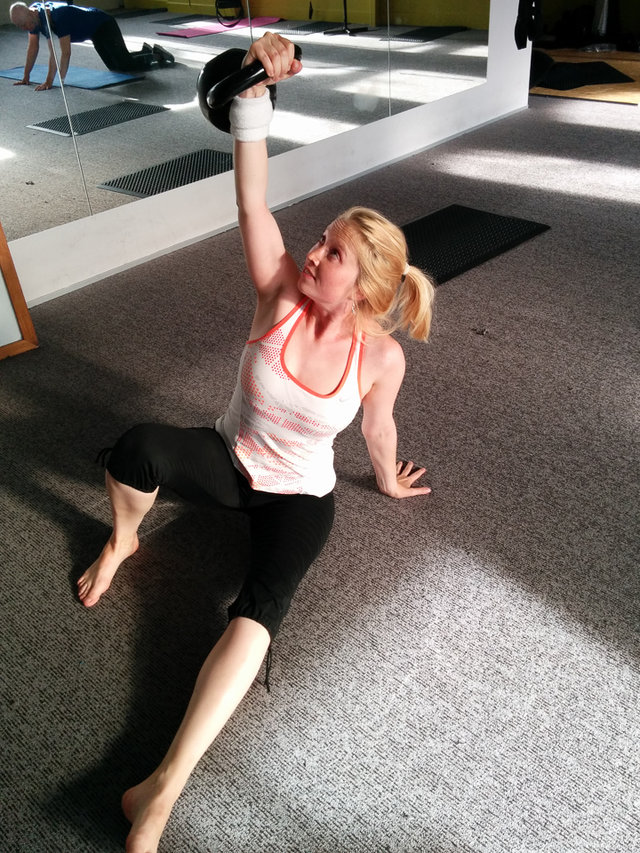 It's been already more than two years when I started with the functional training at one little gym in Prague for the first time. I got a voucher for three months from Jakub as a present for my birthday. I remember that when I watched a video on their websites I almost started to cry, actually I really started, secretly. A young, slim but muscular girl performed how to do push-ups, pull-ups and all kind of weird things with even weirder iron bells like piece of cake in a gym which looked like an army training room. At least to me. That's a birthday present?? Not according to my opinion.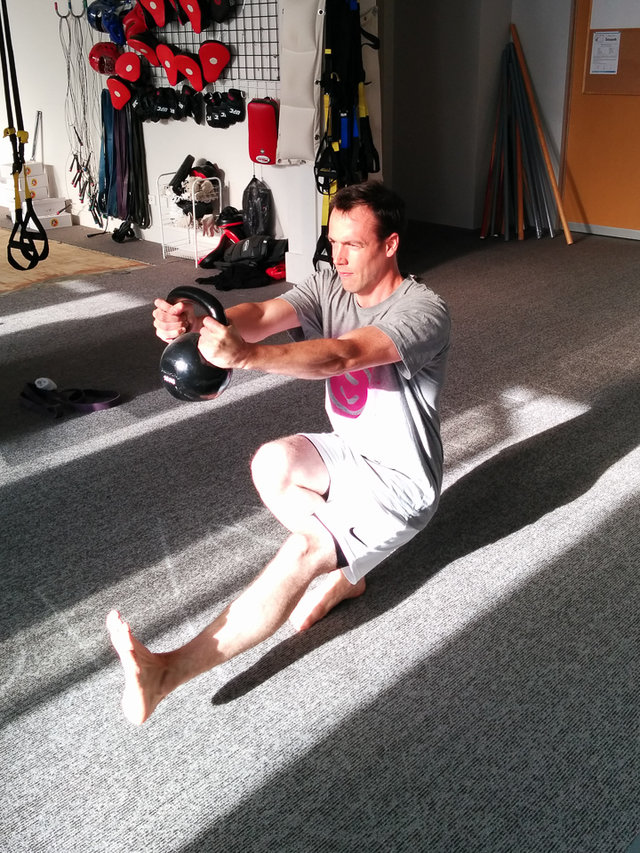 Nevertheless, I took all my courage and attended the first promotion class. Contrary to my expectations it wasn't so bad. The girl, Justyna, who led the trainings looked like at that video, but she was very friendly and patient as well. Eventually, the things happened that I attend my second, tenth, twentieth class and continued with the little breaks until we left to New Zealand. Shortly after my beginning, Jakub started the same trainings at Justina's husband and because we both really liked it we wanted to carry on with our trainings.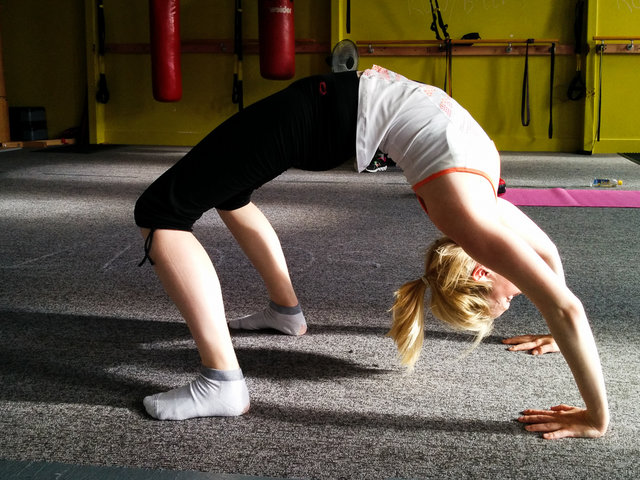 After we arrived to New Zealand and settled little bit we started to look for a place where we could keep fit. But it wasn't so easy to find a proper gym, as someone might think.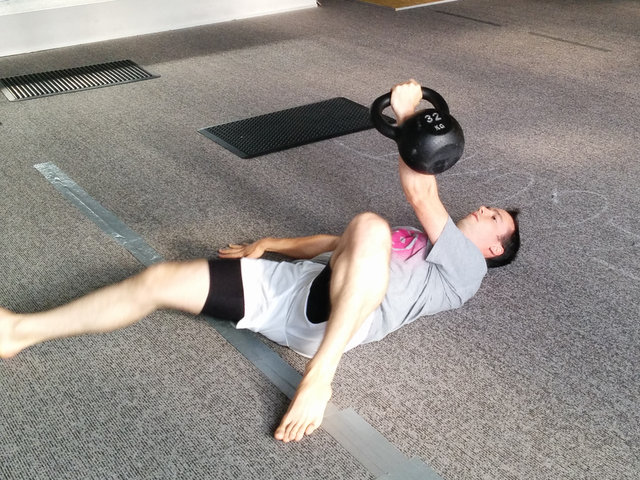 The kettlebell trainings are not really popular here in New Zealand (kettlebells themselves might be, but not that kind of exercise we looked for) and the only certificated instructor was probably in Auckland. Therefore we made a step back and search for a gym where we could at least use kettlebells. There is an incredible big amount of all kind of different gyms in Wellington (considering the size of the city). Big ones, small ones, with 24hour access ones, expensive ones or bit cheaper ones. I don't understand how all of them can have enough clients to survive, but Kiwis seem to be willing to spend enough money on memberships.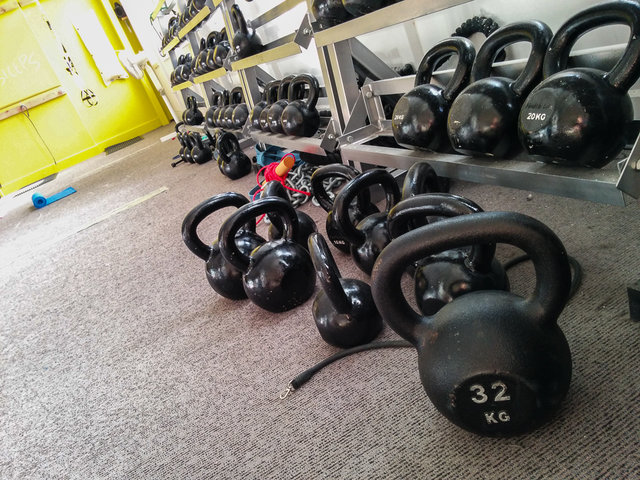 As we didn't want anything massive and expensive our choice was made to join a small gym in the city center. The gym is owned by Duncan, a great guy who has been running his business there for about two years. It's a nice place, where all things are still in progress but it is absolutely sufficient for us. Kettebells, TRX, horizontal bar, everything we need is there. Duncan told us that he'd used to run Kettlebell classes, but he hadn't had enough people to join those classes so he'd canceled them in the end. However, he let us use the equipment and run our own trainings which was great!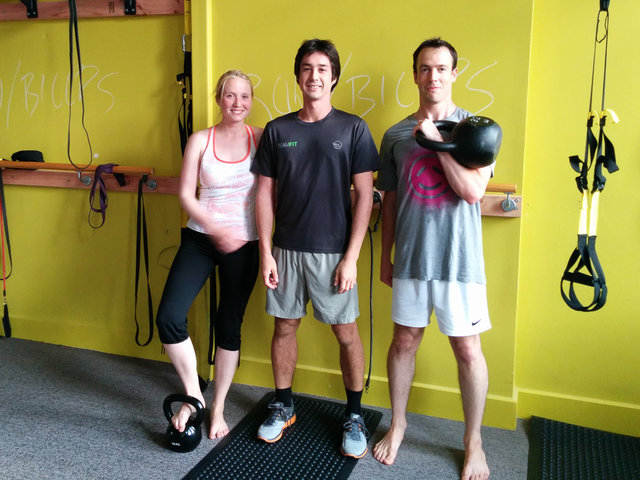 So, that's how we started our kettlebell trainings on the other side of the world. It's not like at our "home gyms" back in Prague (also because we…or I used to have more discipline back there) but we met some nice people there and are happy to work on our progress. What's more, which gym has a Kurt Cobain double one week and an opera singer the week after in front of its windows, hm?